WHERE THE INSPIRATION BEGINS…
AnthroTronix is a research and development (R&D) firm specializing in the development of advanced interface technology; product development for wearable computing and robotic control systems; and design, development, and testing of simulation tools for training applications. AnthroTronix recognized as a 2008 Inc. 5000 Fastest Growing Company.
The company supplies its R&D services and advanced product development to commercial and governmental customers. We currently employ permanent engineering and administrative professionals. We also employ additional part-time staff, interns, and technical contract personnel. Our headquarters and facility is located in Silver Spring, Maryland.
The R&D company was founded in July 1999 by Dr. Corinna Lathan and Jack Maxwell Vice. In January 2005, AnthroTronix launched a subsidiary, AT KidSystems, Inc. AT KidSystems manufactures, markets,and distributes products that emerge from AnthroTronix research and development projects.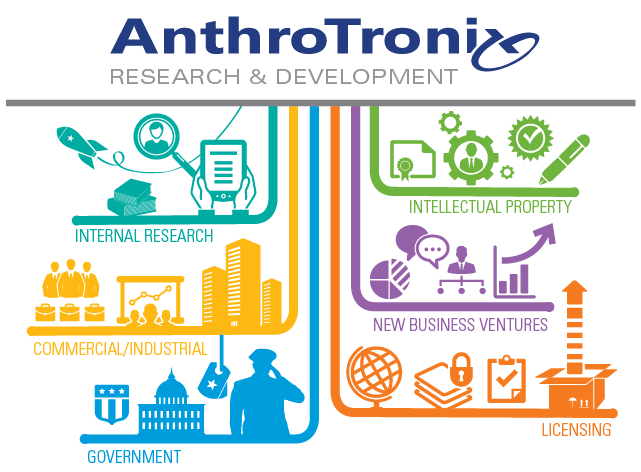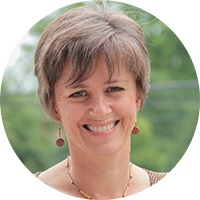 Corinna E. Lathan, Ph.D.
Founder and Chief Executive Officer
Dr. Corinna Lathan is CEO, Co-Founder, and Board Chair of AnthroTronix, Inc., a woman-owned biomedical engineering research and development company creating diverse human-centered products in digital health, wearable technology, robotics, and augmented reality.  Most recently, Dr. Lathan led the technical team to develop DANAtm, an FDA-cleared, mobile digital health software platform for the Department of Defense as a deployed diagnostic support to evaluate cognitive function during treatment for depression, brain injury, and post-traumatic stress.  For this work, she was named a 2017 Woman to Watch by Disruptive Women in Health Care. Dr. Lathan is currently co-Chair of the World Economic Forum's Global Future Council on Human Enhancement and is a thought leader on technology trends that impact health and healthcare.
Dr. Lathan serves as an Independent Director of PTC, Inc., a global technology provider of Internet of Things and Augmented Reality platforms.  Dr. Lathan also serves as a Director on the non-profit boards Engineering World Health and The KID-Museum, and is on the Advisory Board of the Smithsonian Institute's Lemelson Center for the Study of Invention and Innovation.  Dr. Lathan also serves as a Judge and Advisor to the XPRIZE.
Dr. Lathan has been featured in Forbes, Time, and the New Yorker magazines and her work has led to such distinctions as Maryland's "Top Innovator of the Year," MIT Technology Review Magazine's "Top 100 World Innovators," and one of Fast Company Magazines "Most Creative People in Business." Dr. Lathan was named a Technology Pioneer and a Young Global Leader by the World Economic Forum and served as Chair of their Global Agenda Council for Artificial Intelligence and Robotics.
Prior to founding AnthroTronix, Dr. Lathan was an Associate Professor of Biomedical Engineering at The Catholic University of America and an Adjunct Associate Professor of Aerospace Engineering at the University of Maryland, College Park. Dr. Lathan received her B.A. in Biopsychology and Mathematics from Swarthmore College, and an M.S. in Aeronautics and Astronautics and Ph.D. in Neuroscience from MIT.
×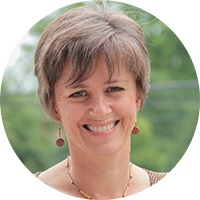 Corinna E. Lathan, Ph.D.Founder and Chief Executive Officer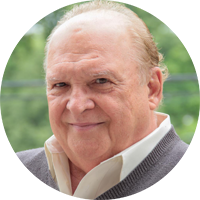 Carl Pompei
Executive Vice President and Chief Financial Officer
Mr. Carl Pompei joined AnthroTronix, Inc. in 2001 as its Executive Vice President and CFO. Mr. Pompei is a senior executive with over 25 years experience as a Founder and Chief Executive Officer of three successful high technology start-up companies. He was a Co-Founder of Mass Microsystems, Inc., a Sunnyvale, California, computer peripherals manufacturer for storage and video products for Apple Macintosh Computers where he served as President and CEO. Within three years, he took the company public with an IPO with revenues at $25 million. The company was merged with RAMTEK Corp., a NASDAQ company in 1993. Mr. Pompei was a Founder and CEO of NBK Corporation, a Santa Clara, California, manufacturer of microphotolithographic tools, specialty silicon wafers, and testing products for the semiconductor industry. After eight years growth, he merged NBK's Photomask Division with Sierracin Corp., an AMEX Company and sold the Silicon Wafer Division to Kawasaki Steel Co. Mr. Pompei acquired the third division, Probe Technology Corp., in a leveraged buyout, and merged it four years later with Micro Mask Corporation, a NASDAQ company.
Mr. Pompei served on the "Presidents Private Sector Survey of Cost Control" (Grace Commission) during the Reagan Administration. He is a Co-founder and Director Emeritus of the Private Sector Council in Washington, D.C., a non-profit organization dedicated to improving financial and operational management within Federal Government agencies. Mr. Pompei is a U.S. Navy veteran and serves on the of the Board of Directors of AnthroTronix, Inc., Silver Spring, MD; AT-KidSystems, Inc., Silver Spring, MD; APIC Consulting Services, Inc., Washington, D.C.; and Dent Instruments, Bend, OR.
×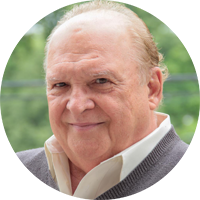 Carl PompeiExecutive Vice President and Chief Financial Officer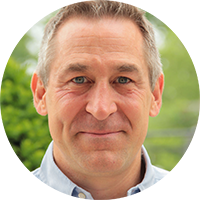 Jack Maxwell Vice
Founder and President
Mr. Jack Maxwell Vice is the founder, President, and Chief Technology Officer of AnthroTronix, Inc. (ATinc). He is responsible for management of the company's DoD contracts and oversight of all mechanical, electrical, and software engineering resources. Mr. Vice has pioneered the development of advanced user interfaces for infantry warfighters, which is a core AnthroTronix technology. Mr. Vice has led DoD contracts under DARPA, ONR, Natick, and Army Research
Lab. He has been involved with the conceptual and technical design of deployable humanmachine interfaces for the warfighter, as well as systems integration and simulation development for warfighter training.
Prior to co-founding ATinc, Mr. Vice spent five years doing robotics research at the Space Systems Laboratory at the University of Maryland, College Park. He specialized in robotic control software, artificial intelligence for robot navigation, and chassis design for highly mobile robots.
Mr. Vice received his B.S. degree in Computer Science from the University of Maryland. Prior to that, he served six years in the Marine Corps. In the Marines, Sgt. Vice conducted infantry security operations at Marine Barracks and was then selected for service with Force Recon where he was deployed in Gulf War operations Desert Shield and Desert Storm.
×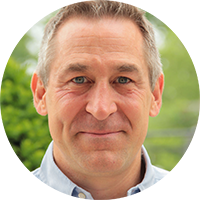 Jack Maxwell ViceFounder and President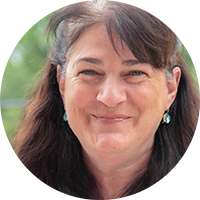 Charlotte Safos
Vice President and Chief Operating Officer
Ms. Charlotte Safos is Vice President and Chief Operating Officer of AnthroTronix, Inc. Ms. Safos is responsible for the daily operations of the company. Ms. Safos contributes to strategic planning and direction, research and development efforts, business development, and new product development. Ms. Safos oversees the administration of federal and commercial grants and contracts, supports the development and strategic operations of the company, and provides marketing and communications functions. She is a member of the Management Team.
Prior to joining AnthroTronix, Ms. Safos worked for the United Cerebral Palsy Association, a national disability organization. She was responsible for development and management of projects for children and adults with disabilities. In addition to the private and non-profit sectors, she has experience in the legislative and social services arenas.
Ms. Safos earned a Bachelor of Arts degree from Catholic University. She is active in community organizations as a member of the Child Health Center Board of the Children's National Medical Center and previously served as a member of Beat the Odds Committee of the Children's Defense Fund and an Advisory Board Member for Project SUCCESS (National Learn and Serve America Project).
×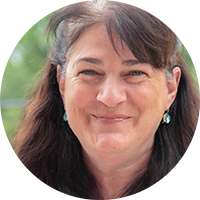 Charlotte SafosVice President and Chief Operating Officer
WBENC Certified
AnthroTronix is certified as a women's business enterprise by the Women's Business Enterprise National Council (WBENC), the nation's largest third-party certifier of the businesses owned and operated by women in the U.S.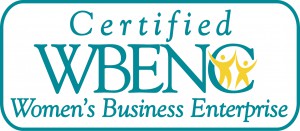 ---
ADVISORY COUNCIL
The AnthroTronix Advisory Council is an informal group of prominent business, scientific, and technical individuals who provide input and guidance for the management team.
Linda Avey, CEO We Are Curious, Inc
Linda Avey is co-founder & CEO of We Are Curious, a personal health data integration & analytics platform. She is also co-founder and former co-president of 23andMe, Inc. She's a member of the Board of Directors for Rock Health and Perlstein Lab and an advisor to uBiome and OURA.
Ruma Bose, President, Chobani Ventures and Chobani Foundation
Ruma Bose is a serial entrepreneur, investor, best-selling author, and mother.   She launched Chobani Ventures in 2014, is on the Global Entrepreneur's Council at the UN Foundation, and co-authored the international bestselling book, "Mother Teresa, CEO."
Amy Butte, Independent Director and Advisor
Amy Butte is an advisor to start ups, growth companies, and corporates across the financial services spectrum. She is a current Independent Trustee of Fidelity Investments Strategic Advisers Funds, an advisor and on-air contributor to the new Wall Street Week and Former CFO of the New York Stock Exchange.
Murali Doraiswamy, MD, Duke University
P. Murali Doraiswamy is professor of psychiatry and behavioral sciences, and medicine at Duke University Medical Center, where he also a researcher at the Duke Institute of Brain Sciences and a senior fellow at the Duke Center for the Study of Aging and Human Development. He also co-authored "The Alzheimer's Action Plan."
Adam Kaplin, MD, PhD, Johns Hopkins University
Adam Kaplin is a clinician-researcher in the departments of psychiatry and neurology at Johns Hopkins. He is the principle psychiatric consultant to the Johns Hopkins Multiple Sclerosis and Transverse Myelitis Centers. Dr. Kaplin is the chairman of the scientific advisory board for the Montel Williams MS Foundation.
Matt Patterson, MD, President, Airstrip
Matt Patterson is President of Airstrip, a leader in mobile healthcare solutions for driving clinical transformations. Matt was previously a leader in McKinsey & Company's North American Healthcare practice strategy and operations engagements. He was also a former U.S. Navy physician and Medical Director of the Naval Special Warfare Center.
Steve Sidel, JD,  CEO, Mindoula
Steve Sidel is the Founder & of Mindoula, a startup headquartered in Silver Spring, MD that provides 24/7 virtual and in-person support to people facing behavioral health challenges.  Steve is also the former President of Discovery Education, Managing Director of Antenna Audio, and CEO of Edline.
Michael Tracey, MBA, PhD, Johnson and Johnson
Mike Tracey is currently Vice President of Research & Development at Codman Neuro, DePuy Synthes Companies of Johnson & Johnson. He has developed new products and solutions for patients and clinicians at J&J for over 15 years. He is also Board Chair at Engineering World Health.