Basic & Applied Research
Our capabilities include human factors analysis, experimental design for human robot interaction, user experience analysis, and human-subjects testing, all tailored to meet your research needs. We utilize in-depth data analysis methodologies to ensure optimal results.
Study & Experiment Design
Our team will work with you to devise an experiment that meets your research needs. Whether you are seeking support with in-laboratory prototype testing or want to conduct research with end-users, AnthroTronix can take care of the entire process. We will work with you to obtain the necessary approvals for human-subjects testing, complete extensive literature reviews, recruit participants, and collect data for analysis. Our team of researchers will then complete a comprehensive evaluation utilizing up-to-date analysis methodologies.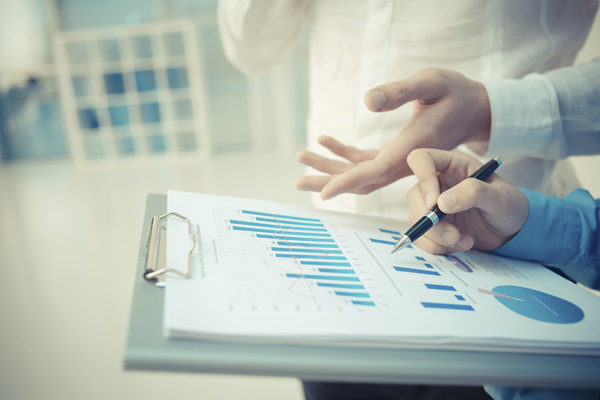 Human Factors Analysis
At AnthroTronix, one of our key goals is to optimize systems for human-use by examining how people use technology in order to determine what works best for the end-user. Our experience in human-systems analysis includes looking at the underlying cognitive functions involved in psychomotor skill acquisition, investigating neural synchronies of pairs of people completing a common task, and physiological monitoring for the prediction and prevention of motion sickness. 
We communicate directly with and study the users to optimize the user experience. We reach out through focus groups in order to evaluate the needs of specific populations and study the feasibility of devices to solve certain human-based problems. Our research process aims to learn what people want out of their technology and how best to bring it to them by communicating with end-users about how technological changes would affect them.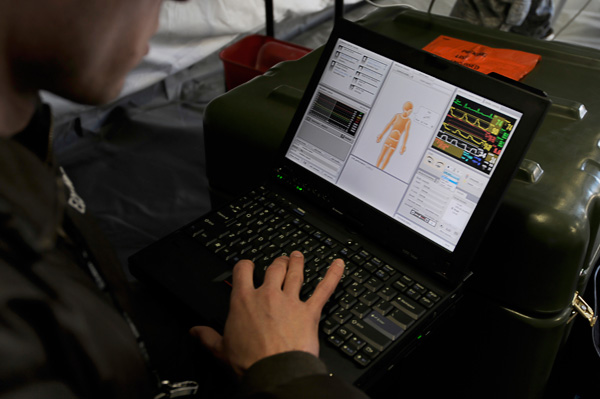 Human-Robot Interaction
At AnthroTronix, our experience in human-robot interaction includes advanced interface design. We have developed technology ranging from a self-contained, multimodal robotic controller to a sensor alert device for warfighters to an alternative computer input device for children who do not use a standard keyboard and mouse.
We take an exhaustive look into the interactions between robotic systems and humans, focusing on the driving factors behind the interaction process. We seek to understand what improvements can be made to human-robot interfaces for the ease of the user by examining how various design characteristics impact human cognitive workload. We build systems that maximize human ability to use machines, such as a tool that can compare operator behavior in virtual and real-world tasks to optimize the transfer of trained skills.